Top Chimney Repair in The Permian Basin
Having your chimney cleaned and inspected annually is considered regular maintenance.  However, during the inspection process, our Chimney Professionals may find areas of concern, which may need to be addressed with a simple fix/ repair.  And sometimes, we find area's of concern in which would require major repairs to make your chimney safe and/or up to "code".  
Our professionals provide most major and minor repairs for:

Masonry Chimney's/ Fireplaces

Zero-Clearance Fireplaces*

Stoves & Inserts*

Direct & B-Vent Fireplaces*
*
These products are manufactured in a facility and may require specific manufacturer's parts, so as not to void the UL listings or compromise the user's safety. I some instances, it can be very hard to find these specific replacement parts do to the unit being obsolete.  In the event, replacement parts become unattainable, it may be necessary to replace the entire unit with a more updated, more efficient and safer fireplace unit. 
MASONRY REPAIRS PERFORMED

Crown Seals & Replacements

Brick Work & Mortar Joints

Traditional Clay Flue Relining

FireGuard Clay Liner Resurfacing

FireGuard Mortar Joint/ Gap Liner Repair

Chimney Flashing Repair

Heat Shield Smoke Chamber Restoration (Parging)

Damper Repair or Replacement

Lintel Repair

Firebox Repair or Replacement

Ash Dump Door Replacement (Interior & Exterior)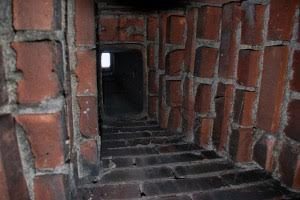 Smoke chamber looking up a chimney. Corbeling is showing. The chimney is not IRC approved & unsafe to burn.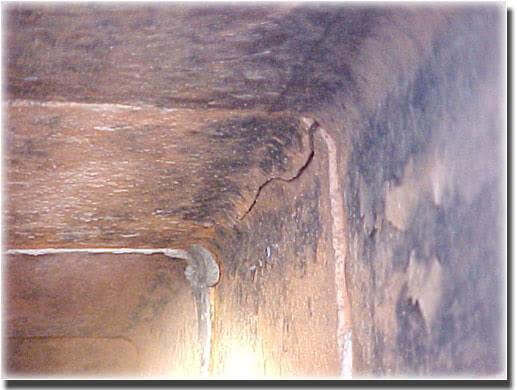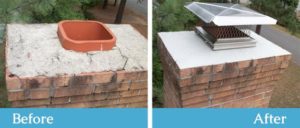 Before & after of a cemented crown. Before we can see deterioration & cracks. After image shows the cement crown repairs and replaces.
DON'T HESITATE, CALL THE BEST!
(432) 550-5575